Manx Youth Sailing Squad
RL360 sponsors an RS Tera vessel, helmed by 11-year-old Peter Cope, one of the Manx Youth Sailing Squad's talented sailors.
The Manx Youth Sailing Squad (MYSS) formed in 2008 and since then its sailors – aged 8 to 13 – have become incredibly competitive on the UK and international RS Tera circuit. The MYSS has 8 members, some of whom compete in the National and Inland championship each year.
Jen Kneale, who runs the Squad, said: "We are delighted to welcome sponsorship from RL360, their support contributes toward coaching, travel and equipment costs giving our youngsters the best possible start when travelling to represent the Isle of Man on the national and international stage."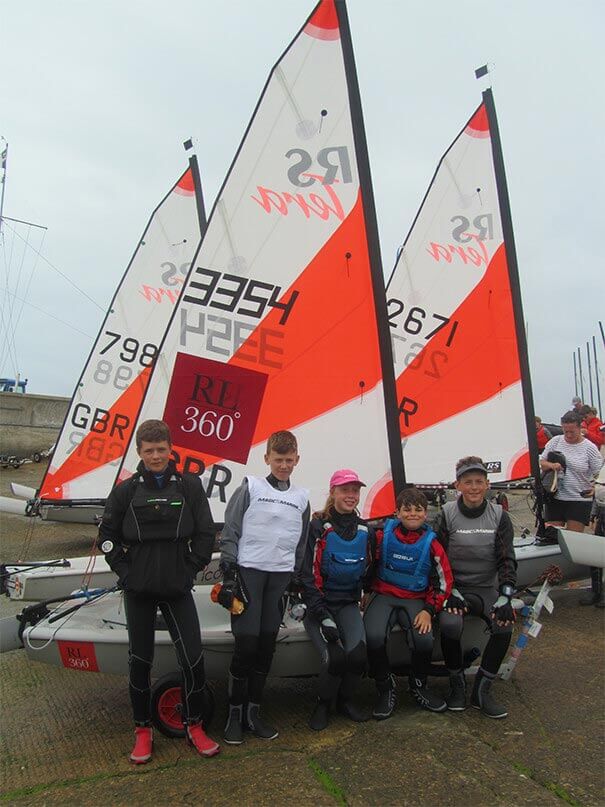 Youngsters from the Manx Youth Sailing Squad in front of the RL360 branded RS Tera vessel in Carnac. From left, Alec Cope, Peter Cope, Georgia Harding, Nikolas Ellis and Charlie Whitbread. Missing from the picture are the rest of the squad – Tom Whitbread, Teddy Dunn and Archie Dunn.