Policy view
Both you and your clients can track policies using our comprehensive policy view screens.
Section navigation

See what we see, see what your client sees
Once you have clicked on a policy from the adviser dashboard, you'll be transported to the policy view screen which is broken down into a number of different sections. These sections should provide you with everything you need to keep track of a policy, and are virtually identical to those your client can access.
Click on the headings in red below to reveal more details about the individual sections available. Simply click on any of the images to enlarge them.
Valuation screens
Holdings and valuation information in more detail
This section provides you with more detailed information about the funds or other assets held by a policy. This section will also allow you to see values for a date of your choice in the past.
For guided-architecture products you will see the following style of holdings summary.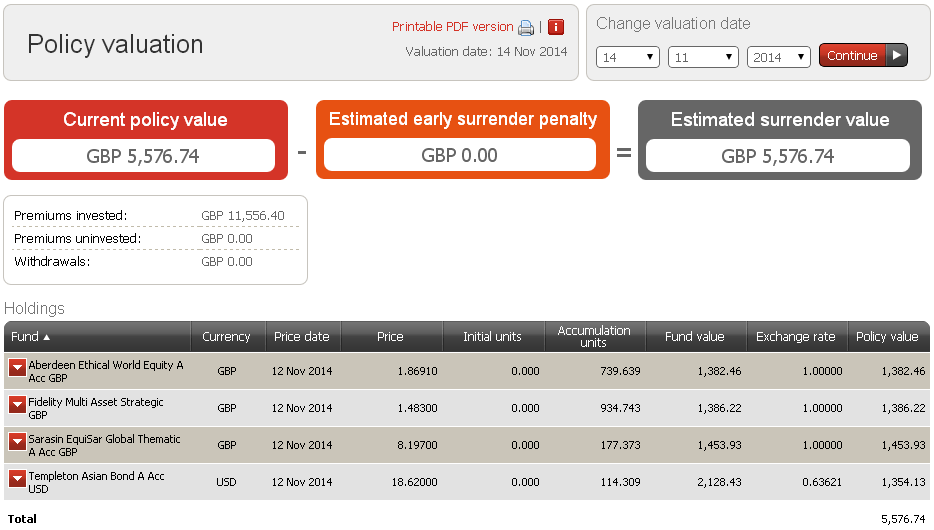 For portfolio bond policies you will see this style of holdings summary.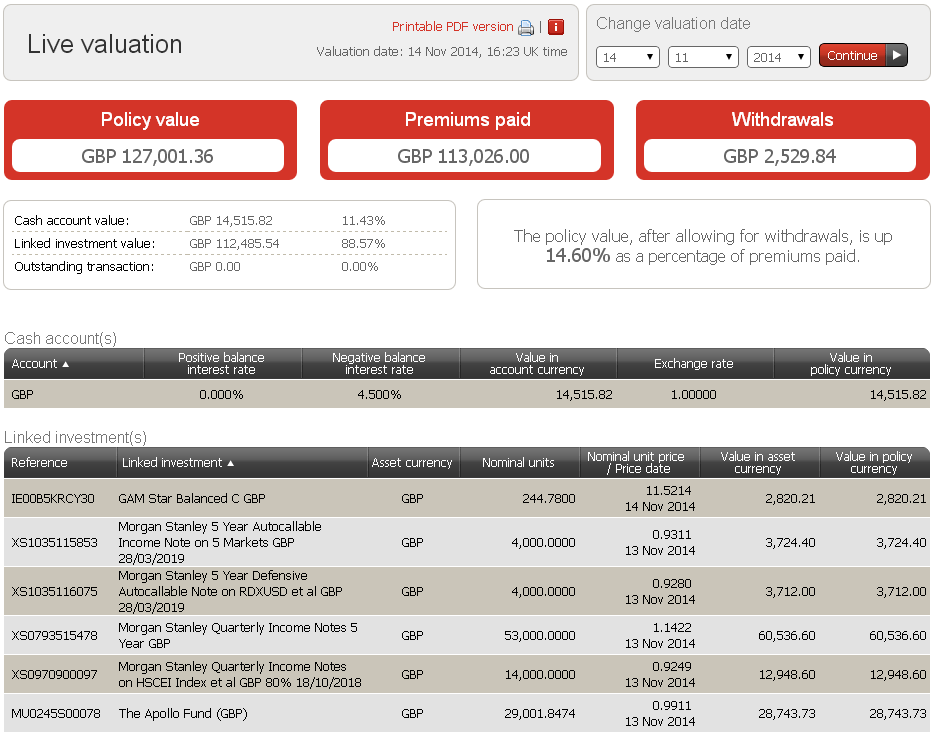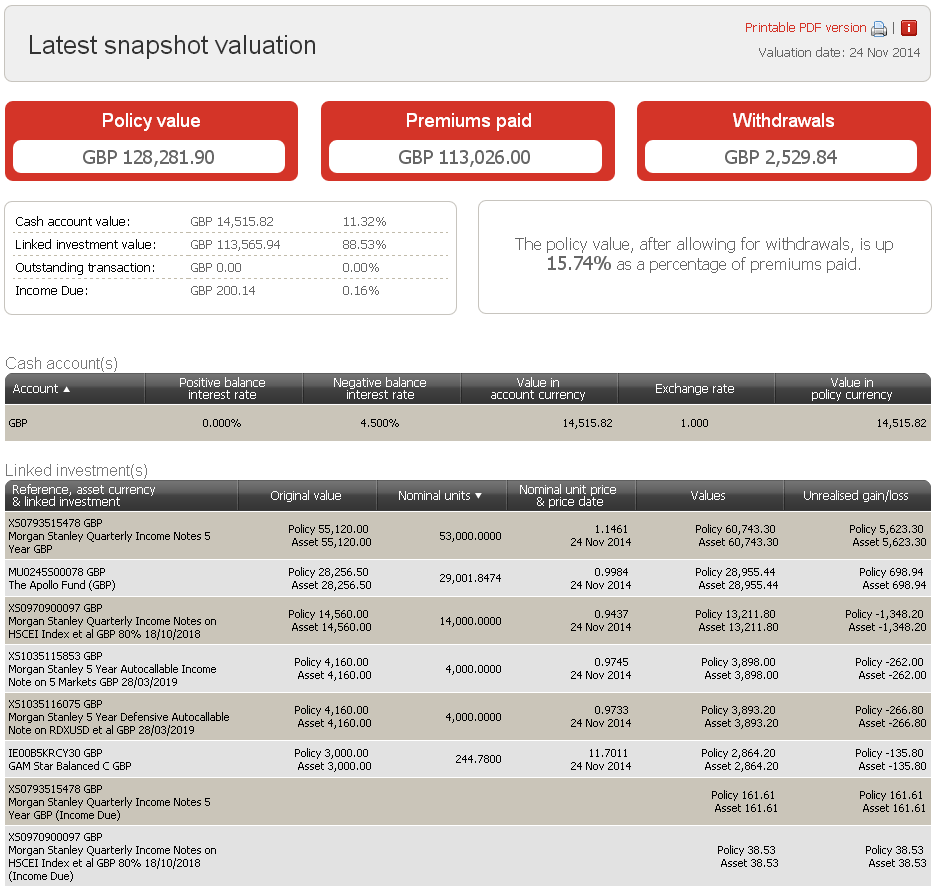 The snapshot valuation is based on the latest data to have run through our overnight system processes, and includes any income due and a calculation of any unrealised gains/losses. So although it is not quite as up-to-date as the live valuation, it adds an additional level of detail which we can't yet provide via the live valuation.
Transaction screens
Cash and unit movement transactions
This area provides you with all the cash transactions or units movements that have occurred on a policy within a specified date range.
For portfolio bond products you will see the following: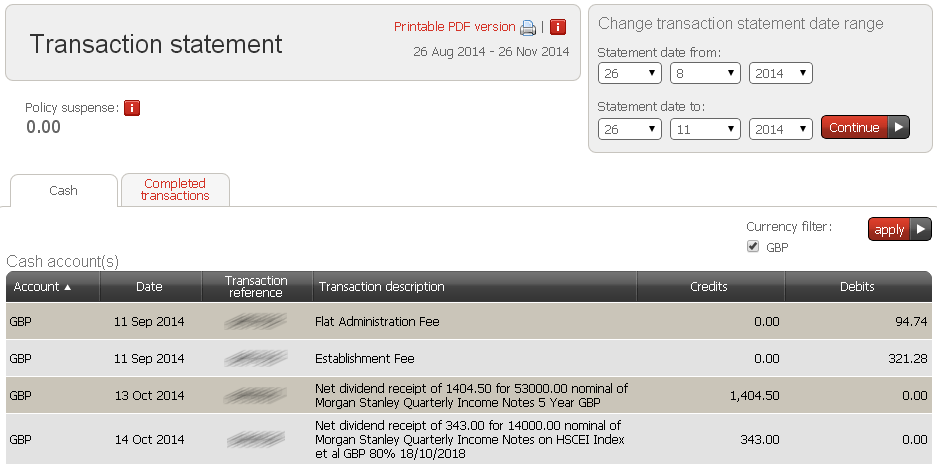 You will be able to download contract notes via the completed transactions tab.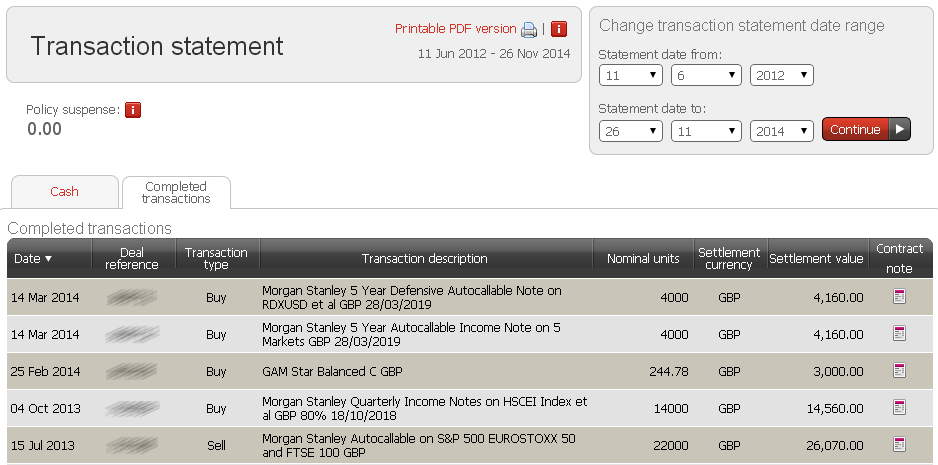 For guided-architecture products you will see the following detailed unit statement: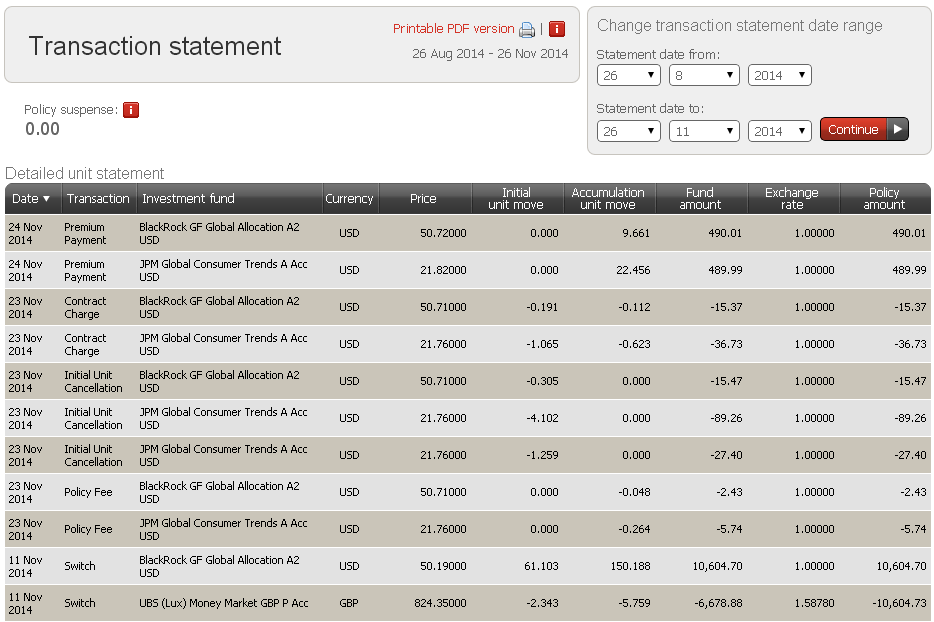 History screens
Client details screen
Adviser details screen
As you'll see the policy view provides a comprehensive overview of activity for every policy. Further enhancements will be coming soon