Matt Bostock: recovering from injury
It was an unfortunate start to the year for RL360-sponsored cyclist, Matt Bostock, during his biggest push to turn professional. After sustaining a serious leg injury during his first event of the season, Matt has recovered in time to be chosen to represent the Isle of Man at this year's Commonwealth Games in Birmingham.
Reflecting on his unanticipated time away from cycling, Matt shares his tips on how he managed to bounce back faster than expected:
"When you compete at high-speeds of up to 60mph, neck and neck with 100s of other cyclists - cuts, bruises and broken bones are expected. Unfortunately, cyclists get very little protection from a polystyrene helmet and lycra.
At the start of this year, I crashed into a car during a race in Valencia and sustained the worst injury of my career – a large hematoma in my left leg, which left me unable to bend my knee. What made things worse was that it happened during the first event of the season, when I was in peak condition, so I was stopped in my tracks before I could even get started.
Being injured can leave you feeling physically and mentally exhausted, but many athletes manage to come back stronger than ever.
My recovery was faster than the doctors and physios predicted - I'm already back on the road and competing!
If you're currently injured or prone to sport-related injuries, here are some useful tips that spurred me on throughout my time on the side-lines.
Adapt your routine
When you're injured you'll find that you suddenly have gaps in your day that used to be devoted to exercise. It might be tempting to use this free time to scroll through Social Media or watch TV but I recommend that you start looking for suitable rehabilitation exercises straight away. Almost all injuries require some form of rehabilitation and if you're desperate to return to peak condition - why delay your recovery process?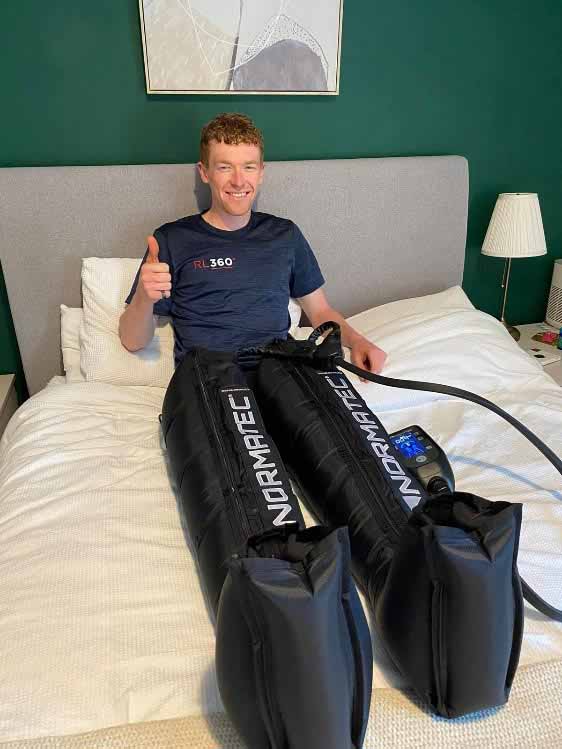 Celebrate small achievements
For the first couple of weeks of being injured, I couldn't put weight on my leg so that the hematoma on my quad could settle. When the moment came that I could actually walk up a flight of stairs without help, I felt pure joy that lasted the entire day. Acknowledge the small wins along the way, it'll make time seemingly go faster.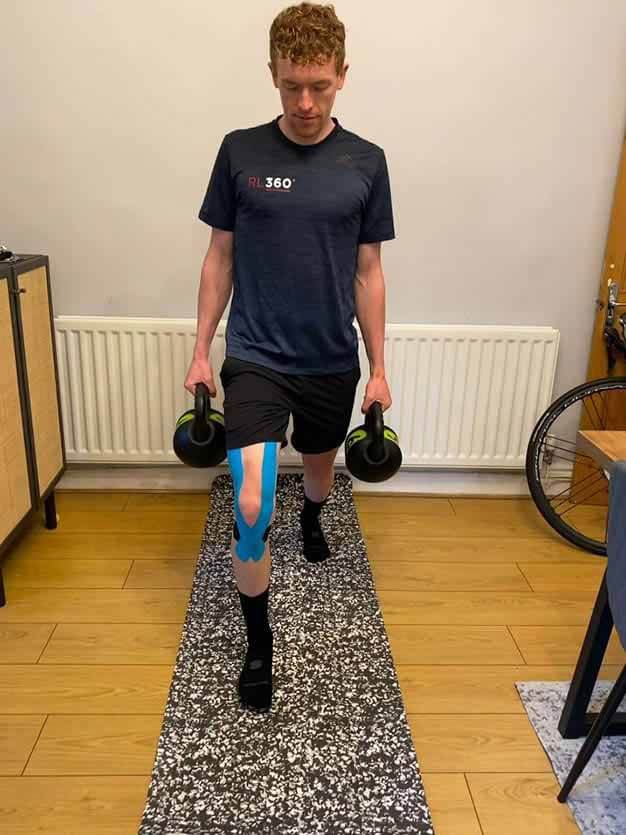 Do not ego-train
What I mean by this is putting yourself through your usual training routine whilst being injured or just before you're fully recovered. Losing the ego can be difficult. Coming back from injury, it may be tempting ride as far as you did before or pick up the same weights as you used to, but your body needs time and continuous progression. Doing too much before you're ready is more harmful than helpful.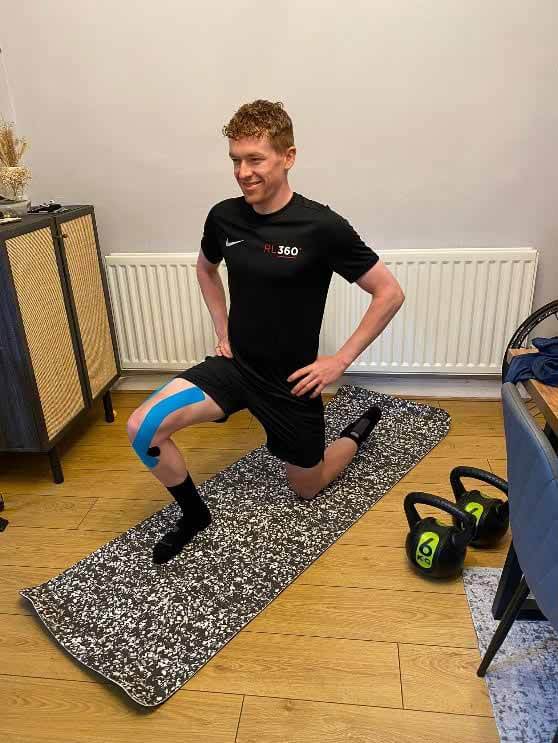 Ride the lows with friends and family
If you're due to be out for a while, it can get very lonely and disheartening. A support network is invaluable during this time. When I couldn't ride for a few weeks, it was really important for me to chat and have coffee catch-ups with friends who I would normally cycle alongside. Words of encouragement from family and friends help remind you that you can do this!
I think the most important point to take away from this post is to trust your body and the process. You might not always have a smooth recovery, with maybe more bad days than good along the way, but your body is designed to heal itself and will do so as quickly and effectively as you allow it to.