Responsible investing
ESG - Investing responsibly now for a more sustainable world in the future
You can view Morningstar's Sustainability Ratings for funds within these fund centres
What is responsible investing?
Responsible investing is essentially the incorporation of additional analysis relating to environmental, social and governance factors to the asset selection process, along with ensuring that money invested is used to promote positive societal and global change. The additional factors are often called ESG.
Investing responsibly is not a new concept, with many asset managers having adopted screening processes or portfolios investing in ethical matters for some time, however major global initiatives have recognised the necessity of political and regulatory involvement to enact real change in the world, whether combatting the inevitability of climate change and its effects, eradicating poverty or promoting equality. Investor capital provides powerful leverage to engage with companies on ESG issues and enforce change. There is also mounting evidence that ignoring ESG matters in a changing world makes poor business sense; ESG analysis is now viewed as a pragmatic tool to mitigate risk in its own right. The establishment of key principles and initiatives outlining ESG criteria and stewardship of investor money has provided much needed clarity, increasing confidence and driving investment into ESG and thematic funds.
Do your clients want to invest more responsibly without sacrificing returns?
Investors' desire to invest in more socially friendly funds is increasing. In response to this, along with regulatory pressure, more companies are now integrating ESG criteria into their businesses to improve the way they operate. Evidence has shown that companies using ESG criteria are not only becoming more popular, but have exhibited resilience, making them better placed for long-term sustainable growth. And because of this, investors no longer have to sacrifice performance in order to invest in funds that are doing the right thing. They can invest with both their head and their heart.
To help advisers and investors evaluate how investment funds are meeting environmental, social and governance challenges, our interactive fund centres feature Morningstar's Sustainability Ratings in the form of 1-5 globes (5 being high conviction, 1 being low). Funds that exhibit low overall carbon risk and have lower-than-average exposure to companies with fossil-fuel involvement will also feature a Low Carbon icon.
Helping your clients invest for a better, more sustainable future
Available to products: Regular Savings Plan, Regular Savings Plan Malaysia, Oracle, Quantum, Quantum Malaysia, Paragon and LifePlan.
Investing in thematic, sustainable funds
For investors looking to invest in funds with a specific investment theme, we have a "Responsible Investing" sector which features a range of thematic funds whose portfolios invest in companies operating sustainably, ethically or are using ESG criteria to run their businesses. The funds fall into one of the following eight themes:
Climate change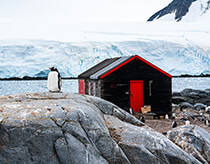 Invests in companies seeking to combat the effects of global warming by reducing emissions, carbon footprint, energy consumption and pollution.
Resources and energy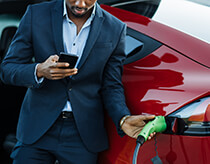 Focuses on renewable energy sources which are naturally replenished such as wind or solar power, reducing the use and depletion of fossil fuels. Also sustainable cultivation of woodlands to meet the demands of building materials and biodegradable replacement for plastic consumption.
Sustainable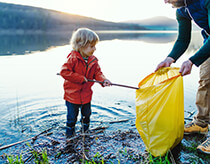 Invests in global companies making a positive difference in society through their products, services and business practices. Includes development of goods and services to improve health and wellbeing, better access to education, clean water, sanitation and recycling.
Human development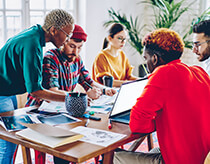 Human development includes companies that recognises and embraces gender equality in their employees. Also those providing services and products related to nutrition, physical activities and mental well-being for a healthy lifestyle.
Multi-thematic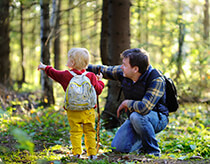 Invests in socially responsible companies globally, often using screening techniques to avoid companies in certain sectors such as tobacco, alcohol, gambling and armaments, favouring companies fulfilling an environmentally or socially beneficial role, employing high standards of governance.
Water and waste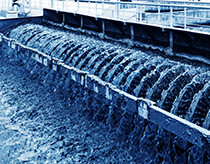 This theme includes investment in companies operating in the water and air sector worldwide or which offer technologies, products or services related to the water value chain.
ESG - Multi Asset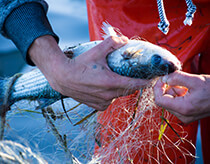 Multi-Asset investment funds with an active focus on the principles of environmental, social and governance issues.
ESG - Fixed Income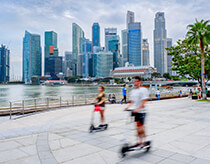 Fixed Income Funds with ESG investment approach.
Summary of the thematic funds available

View a summary of the thematic funds available for investment, including currency options and ISIN codes.
Morningstar sustainability ratings explained

The intention of the Sustainability Rating is to provide an objective measure for how a fund is managing ESG risks, whilst the Morningstar Low Carbon Designation is given to funds that exhibit low overall carbon risk. Read more here.
Global upturn in ESG investing

According to a global survey of financial advisers sponsored by RL360, environmentally concerned savers are driving greater demand for ESG investments - with concerns about climate change a primary motivator. View the infographic